There are many ways to give to Butterfly backpacks. Financial gifts are great but we also need the items that fill the backpacks and team members to help organize and deliver the backpacks. If you would like to deliver items or help assemble backpacks, please contact Tina Mills at (502)494-0400 and visit our Supplies page to see a list of the items needed.
Butterfly Backpacks, Inc

. is a 501(c)(3) nonprofit organization which means your gift is tax deductible.
The best part is 100% of your generous donation is used to fulfill the mission of Butterfly Backpacks, Inc.
Thank you for your generosity and love poured out.
As always, continue to:
"Be Butterfly Beautiful"
Donate by clicking the button below.
How does my financial gift break down in backpack form?
$20-30 Donation

: Helps purchase a full backpack
$10-20 Donation

: Helps purchase toiletries (shampoo, conditioner, body wash/ loofah, toothpaste, toothbrush)/ shower shoes/ hairbrushes/ hair-ties.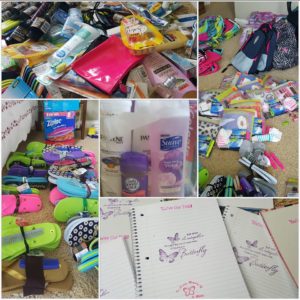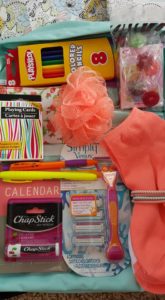 $5 Donation

: Helps purchase folders, notebooks, encouraging note-cards, pens and highlighters.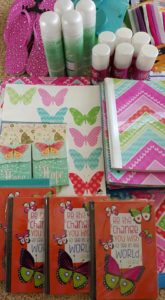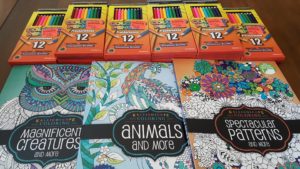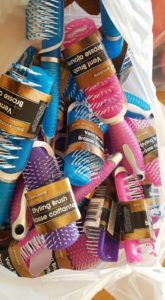 You can also find out about Upcoming events on our Blog page and visit a Butterfly backpacks booth to purchase a $2 sling sack. These purple backpacks help support our cause and also spread awareness about addiction recovery. If you would like to purchase multiple sling-sacks to sell to a group and help fund-raise, please contact Tina Mills on our Contact page.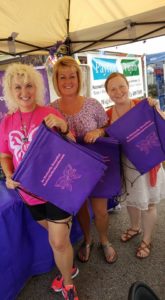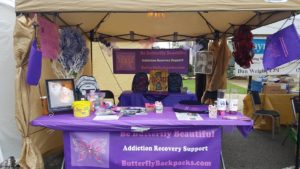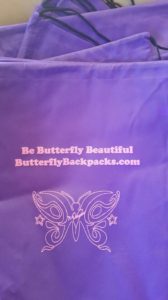 2016-2017 Chick-Fil-A fundraiser:
We have Chick-Fil-A calendars for sale to help raise money for Butterfly Backpacks.
12 months of awesome treats. $9. Let me know if you or your group want some to sell. These make great Christmas gifts.