This is the place to find out why everyone is talking about "Butterfly Backpacks"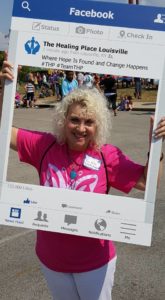 Tina Mills has delivered over 400 Butterfly Beautiful Backpacks to the Healing Place in memory of losing her daughter Maegan in 2014. She has used her grief to fuel her passion for helping encourage recovering addicts with a backpack full of love, encouragement and the essential items women need when they exit the detox program. She has inspired her family and friends to support this cause and brought great awareness to the need for addiction recovery in our communities. Her goal is that a family never again has to bury a loved one because of drugs. She believes freedom is possible and hopes each backpack will encourage the women on their journey to health. In honor of her dedication, The Healing Place surprised Tina with an Outstanding Volunteer award. She plans to use the encouragement this award has given her to continue her work and dedication to helping women recover from addiction.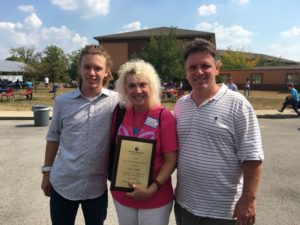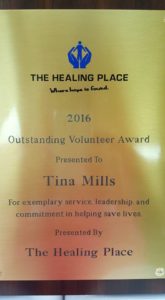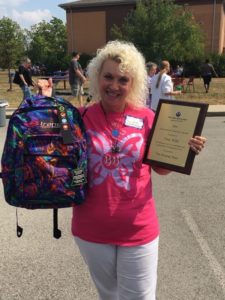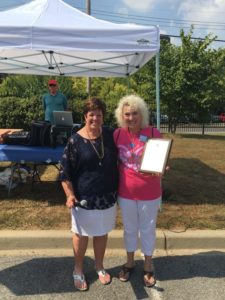 Butterfly Backpacks featured in The Healing Place's Annual Report: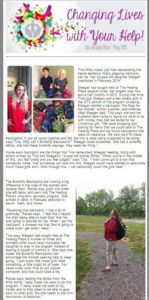 Click on the link below to read the details of the story.